HELOISA – A Trusted Name in Swiss Watches Since 1932
A successful watch brand, HELOISA offers a wide collection of wristwatches for both men and women with exquisite designs and latest technology. From the year of its inception till today, the company has gained reputation in Swiss watch making and its ability to merge new technologies with it. The brand aims at creating masterpieces that are classy and elegant with modern features. A thing about these watches is that they can be worn on any occasion and with most attire.
HELOISA has something to offer for every taste, starting from metallic watches in silver, golden and other shades to stainless steel, leather bands and Swarovski embellishments. Be it classy men and women wristwatches or chronograph and ceramic ones, HELOISA is a one-stop destination for watch lovers.
In 1983, a milestone was created in the history of the company when Mr. Abdul Razak Al Hammad, the present HELOISA CEO, took over the firm from the Gilomens, with a vision to modernize the brand while keeping its traditional values, quality craftsmanship, and pioneering spirit intact.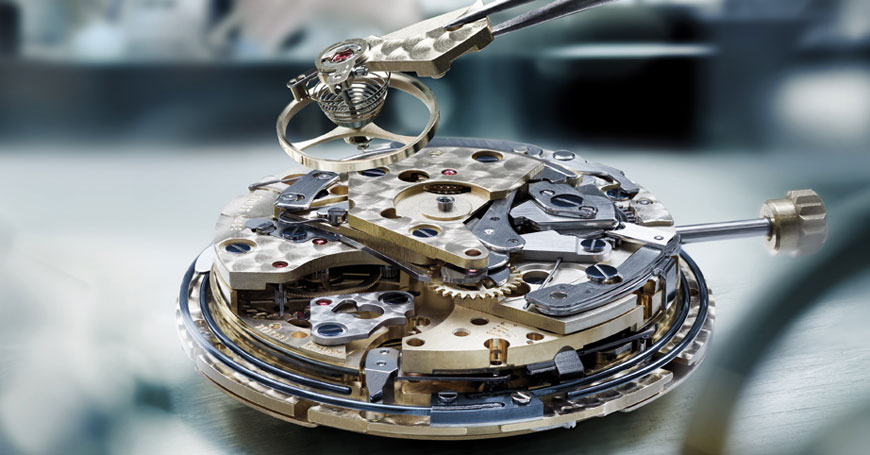 A Brief History of HELOISA Watches:
Our legacy began in the year 1907, when Karl Gilomen, Eduard Gilomen (Senior) and his sons, Hans Gilomen and Eduard Gilomen (Junior), came together to form the Gilomen & Co. watch factory in Lengnau, Switzerland.
The year 1932 saw the establishment of HELOISA LIMITED watch factory in Lengnau, under the sons of Eduard Gilomen (Senior): Eduard Gilomen (Junior), Walter Gilomen (Senior) and Robert Gilomen (Senior).
Around the year 1950, the management was succeeded by Walter Gilomen (Junior) – Son of Robert Gilomen (Senior); Leo Broschi – Son-in-law of Walter Gilomen (Senior); and Walter Schaffo – Grandson of Eduard Gilomen (Junior).
In the year 1983, the brand was taken over by Mr. Abdul Razak al Hammad of Riyadh.
Message From The Chairman:
Since its inception in 1932, HELOISA has endorsed and tried to enforce the highest standards of customer satisfaction and service. With every HELOISA watch, there is a promise of exemplary HELOISA craftsmanship and the integrity of HELOISA materials. The time-honored standards of Swiss watch-making excellence have been synonymous with HELOISA ever since it was founded.

Our workers aim at pleasing our customers to the maximum extent as their satisfaction and appreciation is what keeps us going. We have kept the age-old traditional designs in mind and merged them with modern technology to make these watches, a wonderful creation. Our watches transcend changing fashion trends and remain evergreen. Every time you look at a HELOISA watch, the effort put into each of them is clearly evident. We intend to make your journey with HELOISA Watches a memorable one, with suggestions, support, enthusiasm and criticism from your end.

HELOISA is universal, above and beyond the unpredictable changes of fashion and different cultures. For the watch world, HELOISA can be classical or strictly contemporary. It continues that tradition by combining Swiss craftsmanship and artistry with the latest technology to design collections of truly unique, equestrian timepieces. Today, HELOISA benefits from the experience and know-how of the third and fourth generations of a Swiss family of watchmakers.

With your valuable support and confidence in us, we are looking forward to take the art of watch making to a whole new level.